Reunion of Temporaries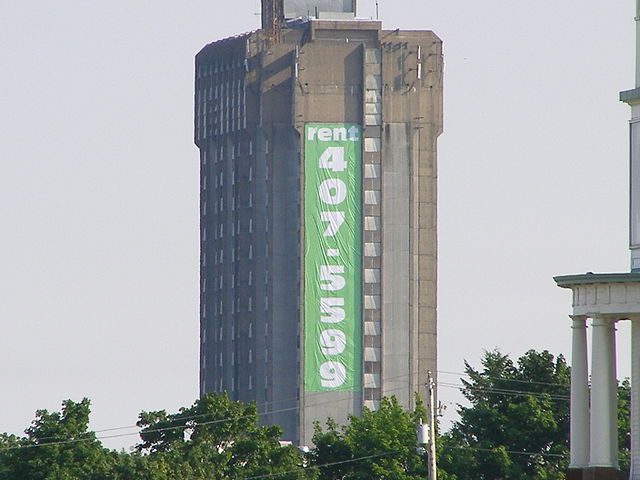 Last weekend, I went back to Rolla, MO, for my alma mater's homecoming weekend, meeting up with friends I haven't seen in almost 30 years. We are all in the band together (marching band and concert band). We ignored all the homecoming activities on campus, checked out the new buildings, hung out a little with current marching band (including the son of one of our own fellow band members), and went to the old pizza place and talked for almost 6 hours.
We talked about marriage, kids, cancer, memories, values, mistakes, and whatever else has been going on in our lives over the last 3 decades. Serious talk and fits of laughter. One of the waiters remarked at my 1987 St. Pat's sweatshirt, "Cool! I was born in 1987." Thank you very much.
When I'm in situations like that, I'm always struck by the same reaction. That campus was our place back in the day. We owned that space. That was our bandroom, our dorm building, our pizza place, our halftime show, and so on.
But now, the current students walk around like it's theirs, or something! They act like it never was ours - they didn't acknowledge our one-time ownership. And every generation of students between this group and our group felt the same way. And the generations that preceded ours had the gall to think it was theirs at one time! And the yet future generations will likely make the same bold assumption.
It's a short-lived feeling of "how dare they!" with a little bit of "acknowledge my former reign!" mixed in. But then reality kicks in. It wasn't my place before I got here, and mere months after I left, it was no longer mine. Kids have been born and become waiters since it was mine, for crying out loud.
I understand this when it comes to the 4 to 5 years of college. It should also serve as my attitude for my 80 years or so on this planet, and especially my 80 years in the Church.
It's not my Church. It's not my world. I'm temporary. I've been preceded and I will be succeeded. And very soon, the generations won't even acknowledge my one-time participation in the Church.
Life is just a longer version of the college years. And they can be just as rich filled with just as meaningful times while it's ours to have. It's only ours for a short time.
(Image: By RicLaf from Halifax, Canada - What's that phone number again? (Halifax NS, July 26 2009)Uploaded by xnatedawgx, CC BY-SA 2.0, https://commons.wikimedia.org/w/index.php?curid=12513421)