Where to Fish for Men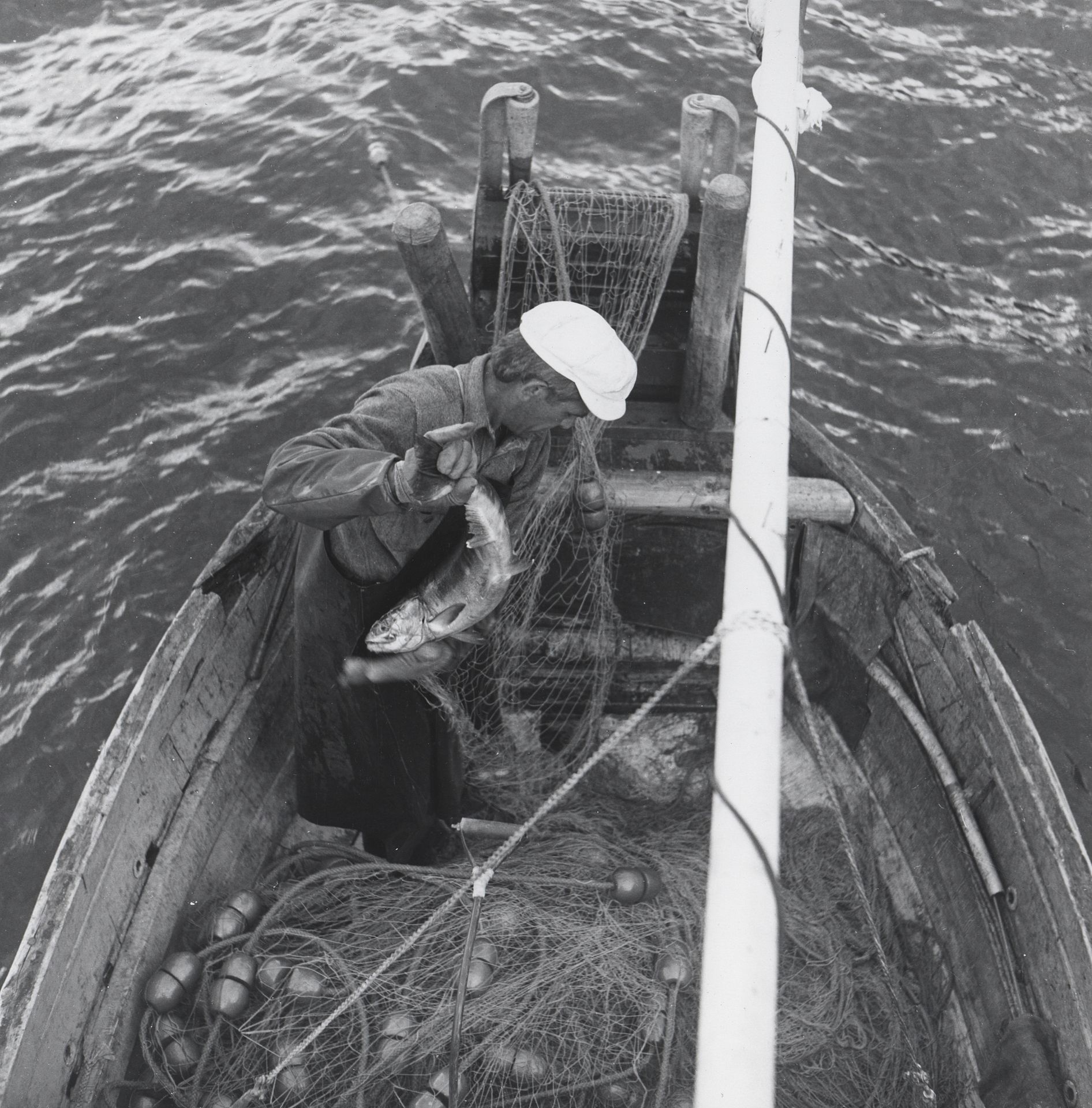 In the last article (Become A Fisherman - Matthew 4:19) we observed that Jesus promised to turn His followers into fishers of men. With that promise Jesus embarks on a training program to transform His disciples into fishers of men. This series of articles will trace the progression of the training program He used to accomplish the transformation. The next stop along the training path occurs in Matthew 9:9-13, which is the story of Jesus calling Matthew, a tax collector, to follow Him.
After the call to follow Jesus, there was a large dinner party held in Matthew's house with many tax gatherers and sinners in attendance, along with Jesus and His disciples. This association between Jesus and the sinners in attendance caused the Pharisees to question Jesus' character. After all, if you willingly eat with tax collectors and sinners you must be a friend of their kind of people. On the other hand, the Pharisees avoided contact with such people, so their righteousness would not be compromised. If Jesus took this position, then Matthew the tax collector would not be a disciple and follower of Christ.
In Jesus' response to the Pharisees we can see four great truths. First, Jesus sees the tax collectors and sinners as people who were ill and in need of a physician. Second, God desires mercy be shown to tax collectors and sinners rather than judgement. Thirdly, men are "caught" by the simple call to come follow Jesus. Fourthly, the kind of fish Jesus is after can be found among friends, acquaintances, tax collectors, and sinners known by Matthew.
Jesus is teaching His disciples that Matthew's friends and acquaintances, some of whom are tax collectors and sinners, make a great pool from which to fish for men. These are the people who need the help and life transforming work of Jesus. These are the people Jesus invites to follow Himself.
Who are these people in our lives and where do we find them? The people around us, our families, friends, co-workers, and neighbors are great pools from which to fish. All these people need the same kind of mercy we have received from the Lord. Even if some people live wrecked lives, Jesus is still interested in them.
Let's each make a list of the people we rub shoulders with like the family, friends, neighbors, tax collectors and sinners that we call our acquaintances. Then list their greatest needs as Jesus would see it. As we pray over our list, ask God that they will each receive the same kind of mercy we have experienced. In this way each of us can have a part in fishing for men.
Matthew 9:9-13 (ESV)
As Jesus passed on from there, he saw a man called Matthew sitting at the tax booth, and he said to him, "Follow me." And he rose and followed him. And as Jesus reclined at table in the house, behold, many tax collectors and sinners came and were reclining with Jesus and his disciples. And when the Pharisees saw this, they said to his disciples, "Why does your teacher eat with tax collectors and sinners?" But when he heard it, he said, "Those who are well have no need of a physician, but those who are sick. Go and learn what this means, 'I desire mercy, and not sacrifice.' For I came not to call the righteous, but sinners."