Chuck Armstrong writes for The Gospel Coalition about Larry Norman, faith, and work. Click the link below to read more.
Filter By:
Grouped by: Christina Zelinski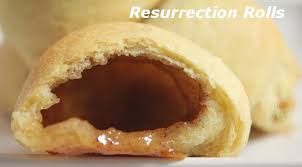 A tradition in our family is to make "Resurrection rolls" for Easter Sunday morning. In fact, I used to bring a 9 x 13" pan to the youth room every year, but I've gotten out of this...