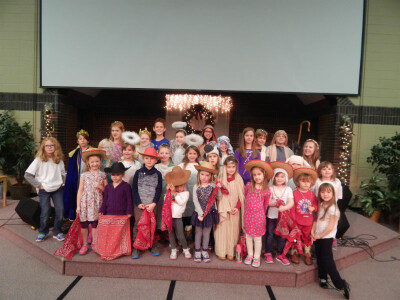 Sunday School: 9 AM - 10 AM (currently not meeting due to Covid-19)
An interactive educational experience using a variety of creative methods to communicate Bible truths and help children apply them in their lives. Sunday School is divided up by the following ages:
3-4 years – Consists of Bible story, snack time, play time, and craft time. This class is intended to build familiarity with God and His Word. The children learn about God's love for them, and are introduced to many characters from the Bible.
K-2nd grades – This class gets deeper into the Bible than the younger class. Bible stories teach the attributes of God and how His Word relates to each one of us. Class time may involve short plays (that the kids get to act out), games or other creative methods to keep kids attentive and looking for more.
3rd-5th grades – God's word is shared and then discussed each week in an interactive way. Kids excel in this environment because the discussions are always fun and interesting.

Children's Church: 10:15 AM - 11:30 AM
A dynamic approach to worship and God's Word. Children are present during the opening of the worship service and then are dismissed to attend Children's Church.
Children's Church – 2 1/2 yr old through Pre-K
Junior Church – K through 2nd grades, and 3rd through 5th
Nursery is offered.
An adult staffed nursery is provided for infants & toddlers during the Sunday School hour and during the worship service.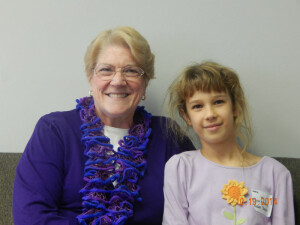 Kids' Special Events
Children's Christmas Program: each year the children enjoy performing in a Christmas production during December to celebrate the birth of Christ.
Love Breakfast: the children learn about the importance of service by actually serving the adults a lovely breakfast in February.
Easter Egg Hunt: the annual Easter Egg Hunt is always a big event prior to the Easter season. The children have other activities that day and learn about the true meaning of Easter.
VBS: Vacation Bible School is always a fun way for the kids to begin their summer!
Summer Camp at Camp Quaker Haven: any 3rd - 5th grader has the opportunity to go away to a wonderful Christian summer camp (close to Wichita) for a 4-5 day camp away from home. Our church has had a long standing relationship with Camp Quaker Haven.
Prayer Partners: all our children are partnered with adult prayer partners who pray for them year round. At the reception pictures are taken and the children get to meet their partners.
Service Project Once a Month at The Heritage of Overland Park: on the 3rd Sunday of the month during the Sunday school hour, the kids serve the Alzheimer patients next door at the Heritage of OP.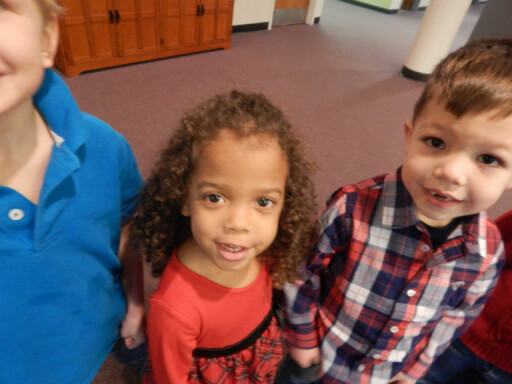 ---

For ages 3 through High School – Mondays 6:30-8:00 PM. There are three main aspects to Awana:
Game Time – involves teams competing in action games.
Council Time – truths from God's Word are shared.
Handbook Time – children work on their handbooks to earn badges and awards.
For more information on our AWANA Club you can go to GFAwana.com